Cloud Computing Benefits:
Choose your server resources and pay for what you use
Fully customizable
Lowers Cost of Ownership
Easy to use control panel to manage your cloud
Install any Operatiing system you want
Cloud Computing For Any Application, Any Customer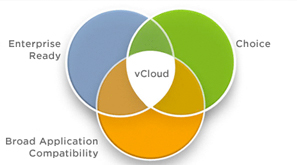 Sparkstation use VMware as our cloud platform to give our customers a reliable technically proven technology to host their IT Infrastructure on our Cloud Computing plaform
Run, secure and manage applications in the private cloud or have them federated on-demand to partner-hosted public clouds with VMware Cloud.
The main reason businesses these days use cloud hosting is the fact that it will provide you unlimited resources and you will be able to get unlimited functionality for your website. Our cloud services and products give you the freedom to leverage the power of cloud computing while retaining the flexibility and open standards to support your existing IT infrastructure.
This class of service allows IT to reduce both the capex and resource challenges associated with the fluctuating infrastructure requirements of development teams. Developers are able to use the Cloud service at their convenience to address various infrastructure and programming needs such as experimentation, prototyping and testing. The Cloud service retains the robustness, interoperability and reliability that VMware is known for.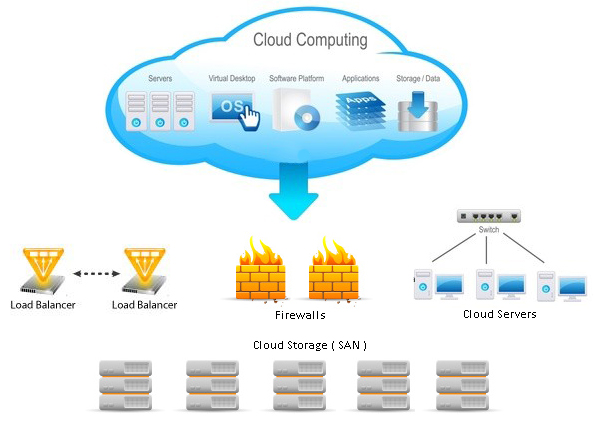 Cloud Hosting Overview
Cloud hosting is a web hosting service that is delivered from a network of connected servers. The cloud allows hosts to have agility and be business-aligned for optimized performance. The major cloud hosts have fully redundant networks which use the major local and international Internet connectivity providers for premium bandwidth.
Sparkstation use VMware ESX/ESXi virtualization technology which enable us to creates multiple isolated Virtual Machines (VMs) on a single physical server with isolated hardware, operating systems, network & storage (SAN). Each Virtual Machine is a fully isolated from other virtual machines in virtualized environment gives you power to manage, maintain, and control your cloud server with full root access:
Virtualized Hardware:
Each virtual machine performs like a standalone separate server, Our customers can fully manage the virtual machine with our easy to use control panel with full root access to reboot , reinstall, clone their virtual machine independently. Each virtual machine is fully isolated with other virtual machines on the server.
Virtualized Operating System:
Each virtual machine will be able to create, edit, save, and deploy a Server Image. This feature speed up the virtual machine operating system set-up process and provide blazing fast scaling facility.
Virtualized Network:
At the heart of any network setup is the hardware and the hardware will make or break the quality of that network. At sparkstation we use all Cisco equipments for all our networking requirements. Each virtual machine in our cloud servers is isolated virtual network from other virtual machines using VLAN. Our virtual network for cloud servers works same as physical network setups. Our VLAN provide state of art scalable network setup allows customers to manage their all network resources.
Virtualized SAN Storage:
A SAN's architecture works in a way that makes all storage devices available to all servers on a LAN or WAN.  As more storage devices are added to a SAN, they too will be accessible from any server in the larger network. In this case, the server merely acts as a pathway between the end user and the stored data.
Each virtual machine will have an isolated virtual storage that is setup within our state of art blazing fast SAN Storage infrastructure. With virtualized SAN storage our customers can easily copy, mirrorand swap data across the storage area network (SAN).
Benefits
The opportunity to have more resources available, the end user is able to expand their business without incurring extra inventory or overhead. For the first time ever, IT is getting something that is cost effective, more reliable and better all round.
Cloud hosting provides benefits to everyone in cost savings through consolidation, better security, better performance and flexibility. There is also the benefit of redundancy. Users are now able to reduce their hardware inventory which leads to less power requirements and, of course, benefits the environment.
Cloud hosting makes a very attractive proposition for anyone involved in e-business of any kind and especially those with budget restraints. Smaller businesses and entrepreneurs, among others, are now able to concentrate on business growth without the need to learn new skill sets or spend precious budgetary resources on extra staff.
Simplify systems management & operations
Quickly & easily provision new servers into the infrastructure
Sparkstation Cloud Hosting Features:
Choice of CPU, Memory, Disk, and Bandwidth resources
Choice of additional Professional managed Site Services as needed
VMware ESXi/ESXi virtualization technology
Full featured remote control of your virtual machine
Support for Windows & Linux Operating Systems
High speed SAN storage
Flexible Infrastructure Scalability horizontally and vertically
Full network monitoring and hardware support from Webvisions
Isolated VLAN per virtual network
Firewall protection for your virtual machine
Want to host your website on spark station cloud platform then contact us at
[email protected]
Some of Our Partners
Sparkstation has partnered with internationally recognized technology partners to effectively offer solutions outside of our current product scope. Through these partnerships, we provide integrated world class solutions that help our customers solve problems and achieve their goals.