Why Sparkstation ?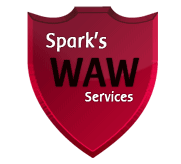 When you choose Sparkstation, you get the cutting edge top quality webhosting services in Singapore , packed by our 24/7 WAW Support from our team of highly qualified professionals committed to provide you the Best Bang for Your Buck.
For as low as $4 / monthly fee you can have top quality hosting backed by our 99.9% uptime guarantee for you highly mission critical business.
With Sparkstation our clients always choose the right and cost effective solution for their businesses.we can assure you that with Sparkstation you will get full value of your hosting investment.
See the feature list below for a quick overview for your webhosting requirements and to know why people make us as their favorite webhosting provider in Singapore and why we are first choice for thousands of customers in Singapore and worldwide for webhosting and IT solutions.
Superior Web Hosting
We own and operate our servers and network . We know how crucial uptime is for your valued business with our TOP notch network and bandwidth providers our customer's experience blazing fast speeds.
24/7 WAW Support We know how important your website is for you!
Host Unlimited websites in a single account using addon domain options this will save you a lot of money.
Geographically diverse located name servers so that your site never fails due to names servers issue's
30-day money back guarantee to make your confident about our services because we know you'll love our services!
Managed E-mail Services
Our high quality E-mail solution developed to work with Microsoft Outlook that is familiar to your users. We know how email services is crucial for your mission critical business and that is why we use cluster technology to achieve 99.9% uptime.
Our Innovative Mail forward feature allows employers, business admins and end user to monitor incoming emails for any email account.
Sparkstation is the first web hosting company in Singapore to offer this innovative solution for our users.
Customizable Webmail branded with your company logo.
Advanced Spam Technology block Spam using our innovative spam guard Filter.
Add/Remove/Edit email account on the fly
WAW Support
Our highly qualified staff available 24/7 specially for you either you are having problem accessing your website, want information about anything? Or just want to have chat with our staff our friendly staff always there whenever you want us either its 1pm or 3am.
Advanced Website Monitoring
We Monitor your website 24/7 yes this is another reason why customer choose us. Our Site Monitoring servers monitor your website every minute for optimal performance and if any problem arise anytime of the day or night we will fix it as soon as we know about it within few minutes.
Secure Access
Here at Sparkstation we care for your security and that is why we implemented 256 bit SSL ( Secure Socket Layer ) in all our webhosting servers , billing system's , Email systems, FTP and Control panels, which means all information will be sent encrypted over the Internet.
FTP access protected with SSL
POP3 mail access protected with SSL
IMAP mail access protected with SSL
SMTP access protected with SSL
Control Panel access protected with SSL
Latest Spam/Virus Control
Our Innovative Spam and Virus Filtering Service is for all types of customers who want spam free emailing environment.
Highly advanced Spam & Virus filtering service
Fully Managed service by industry leading spam control specialists
3 levels of virus protection including triplr virus scanners run on every message
2 levels of spam filtering so spam messages do not show up in your inbox!
Advanced High End Servers
We use enterprise grade HP proliant server hardware for our all hosting plans we use quad core xeons / Intell i7 processors, 16 GB Ram and high-performance 15,000rpm SCSI/SAS hard drives with RAID-5 configuration
At Sparkstation , we care for your precious website data and that is why we operate and use our group of R1Soft constant data backup systems to protect your website data.
Free Migration
We like to keep everything simple in simple words just for you we will move your website over to our servers for free!
We will also credit the equivalent amount for the remaining period at your current hosting provider
Free Data Files Migration
Free Database Migration
Free Script Migration
Free Personalised support
Free Data Analysis
R1 Soft Backup
We use the latest R1Soft backup system for backups all our website hosting packages protected by our advanced R1 Soft backup system.
Deleted any file by mistake? no problem you can restore your website data or databases using our advanced control panel.
We are the only provider in Singapore providing R1 Soft backups with all our webhosting packages without any additional cost!
Easy to use Control Panel
We use industry leading control panel C-PANEL with fantastico for all our webhosting packages, whether you want to install a blog , CMS or e-commerce site all you need to do few clicks and our auto-installer will install almost any thing for you.
We also provide PSOFT website builder which allows you to create your website withing minutes.
We will also credit the equivalent amount for the remaining period at your current hosting provider
Some of Our Partners
Sparkstation has partnered with internationally recognized technology partners to effectively offer solutions outside of our current product scope. Through these partnerships, we provide integrated world class solutions that help our customers solve problems and achieve their goals.